April/May Term: Julia Donaldson Stories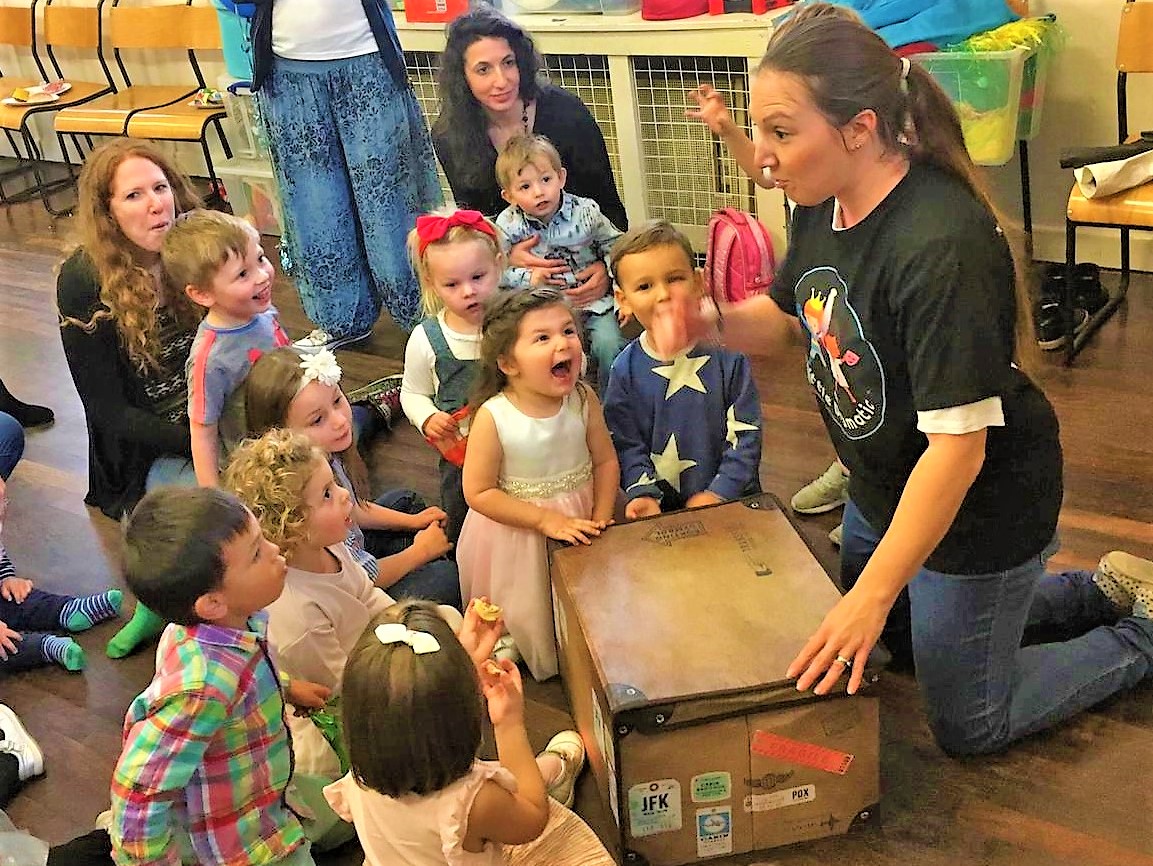 Each week we will explore different J.D. book through Dramatic play, interaction with props and music.
A recording of the story being read aloud by Deborah will be available for a week before the class starts so your child will already be familiar with the story.
There will be six face-to-face classes available at:
Playhubs in Buckhurst Hill on Tuesdays at 9.45 – 10.30am
Lopping Hall in Loughton on Fridays at 10-10:45am
Learn more about getting here.
Classes will be exciting and full of games, activities and drama exploration.
Important information
Classes are £6 per class when the full term is booked, and sibling discounts are available. The drop in rate is £7.50 per class, but please note if the term is fully booked I will not be able to accept drop ins.
Spaces are limited to ensure that safety is maintained.
Buckhurst Hill class dates
---
The Smeds and the Smoos – COMPLETED
---
Charlie Cook's Favourite Book – COMPLETED
---
---
Room on the Broom COMPLETED
---
---
Buy Tickets
Loughton class dates
---
The Smeds and the Smoos – COMPLETED
---
Charlie Cook's Favourite Book – COMPLETED
---
---
---
---
Buy Tickets
---