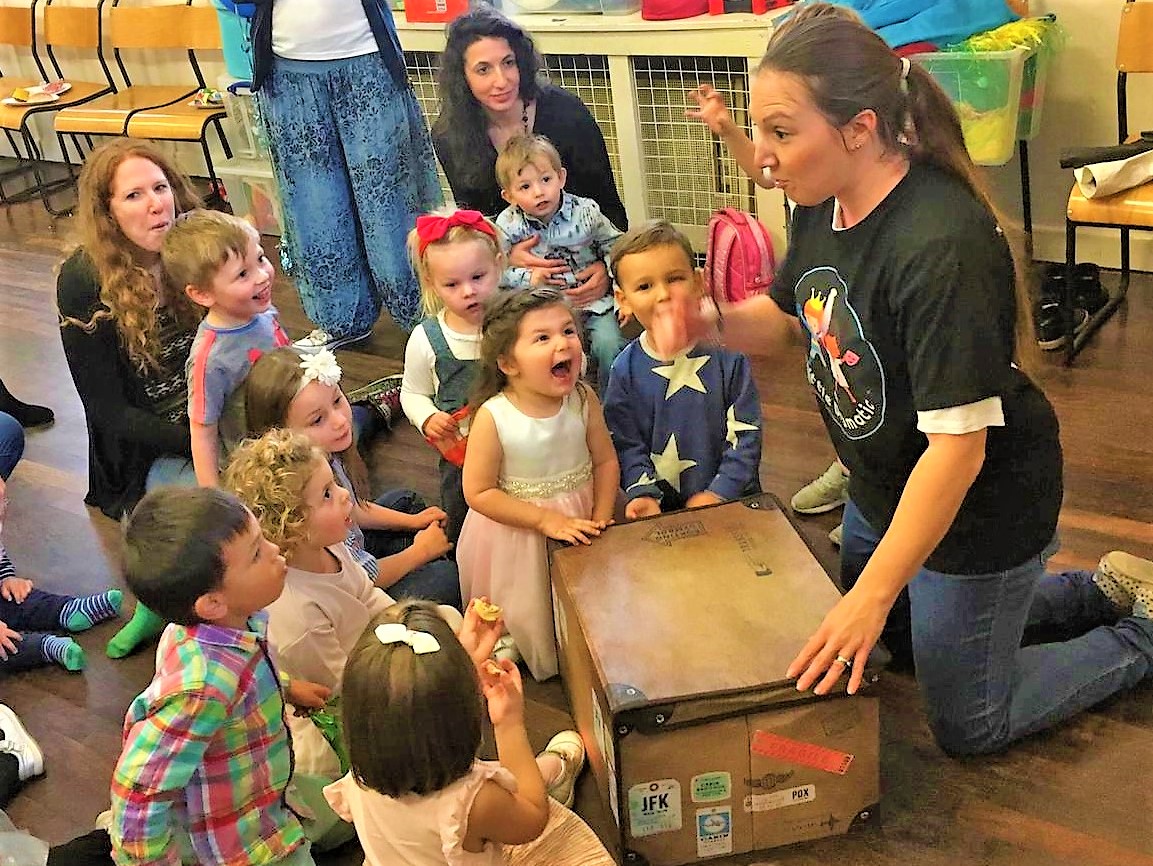 Birthday Party Packages
Do you want to give your child a birthday they'll never forget? Then take them on a fantastic journey to find the missing birthday cakes! Our themed birthday parties are perfect for children aged 3-10 and can be tailored specifically to your needs. So come and join the fun today!
About our packages
Each party takes your children on an adventure to discover the missing Birthday Cake(s).
On their birthday, your children will find a note written in Dragonese. Dave the Dramatic Dragon will be able to help them decode the message and will set them on a quest to find the missing birthday cake. Along the way, they will have to solve puzzles and overcome challenges before they can claim their prize.
We serve Loughton, Buckhurst Hill and Redbridge.
Prices
Choose one of our standard packages, or customise it to your needs.
Drama Discoverers Party
£120
45 minute parties
---
Chose from a range of 10 standard themes
Dressing up included

Drama Explorers Party
£140
1 hour parties
---
Chose from a range of 10 standard themes
Dressing up included
Prizes included
Drama Adventurers Party
£160
???? Our most popular party
---
Can be split into a 45/30min party
Ideal for 2 hour parties with a food break
Add-ons
Specific outfits
I am more than happy to dress up for the theme, however if you require a very specific outfit (such as a specific princess or another specific character) there will be an additional cost of £40.
THEMES
Included themes are:
The Dinosaur Hunt
Fantastic Fairies
Jungle Joy
Knight School
Monster Mayhem
Pirate Sailing Adventure
Plucky Princesses
Space, Aliens and the unknown
Funfair Fiesta
Tremendous Transport
Wonderful Witchcraft
Generic Birthday – Can be tailored to suit 2 year olds.
Themes can be mixed and matched.
For unlisted themes (for example Blues Clues, Time Travel, Paw Patrol, etc) I charge an extra £40 to cover the research and time needed to prepare extra props and understand your theme in detail.
Booking
Please contact us with the date, time and length of party you require, and if we have availability we will invoice you and ask for your ideas on the theme.
You will be charged a 50% non refundable deposit to reserve your party and will be asked to pay the remaining 50% on the day of the party.
Testimonials
"
Thank you so so much for today. All the children had such a lovely time and xxxxx has just gone to sleep in 30seconds flat clutching his trophy. Your attention to detail and energy is second to none. The kids had an absolute blast! I am definitely going to be recommending you to everyone I know!
— Ujwala, January 2022
"
Thank you so much for yesterday. You were absolutely amazing and all the parents are singing your praises!
—Edel, November 2021
"
We had the privilege to hire Deborah for our DS 5th bday party. She was phenomenal!!! She designed a 45mn act specifically for our superhero theme, came ready with props and she did keep the kids captivated for the whole time despite the very tempting bouncy castle awaiting for them. Thank you, you made the party!
—Nadia, September 2021